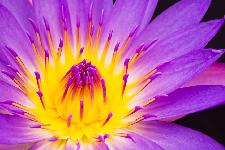 My goal, through the safe space of Source Therapy, is to help you develop an awareness of your unique inner resources - creative, spiritual, intellectual and emotional - to bring your inner life into harmony with your outer world experiences, and to heal psychological wounding.

We sometimes forget that the etymology of the word "psyche" is from the Greek for soul, mind, spirit, breath, life…It is these aspects of our humanness that we aspire to integrate through therapy, so we may become more fully human as we navigate the complexities of life.

Whether you are 18 or 80, your quest for meaning and self-expression will guide the treatment process and help you to deepen your relationship with your life and sense of self. Through our healing relationship, I can help you with: Depression, Anxiety, Stress Management, Women's Issues, Grief and Loss, Life Transitions, Communication Skills/Finding Your Voice, Relationship Issues, Goal Setting, Lifestyle Changes, Wellness and Self-Care.


Through the process of psychotherapy we gain self-knowledge.
When we follow the current of our innate spirituality
we are released from defining ourselves
through the eyes of the world.