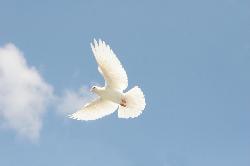 My clinical experience has led me to work with a diverse population, from whom I have learned and continue to learn. My core beliefs are in the possibility of self-renewal, that it is rarely too late to learn and to transform, that in time we can learn to forgive ourselves and others, shift perceptions and preconceptions, and begin to see the larger picture of our lives and the journey we are on.

Through the therapeutic process, I make available gentle meditation and breathing techniques that can assist you in reducing anxiety, listening to "that still small voice within", and help you prepare for accomplishing your goals calmly and consciously.

The therapeutic models I utilize in my practice are: Mindfulness Practices, Cognitive Behavioral Therapy, Bereavement Counseling, Compassion Focused Therapy, PACT (Psychobiological Approach to Couple Therapy), Emotional Freedom Techniques, Journal, Memoir and Creative Writing, Inner Child Processing, Meditation, Stress Reduction, Centering and Breathing Techniques, Wellness and Self-Care.
When we learn to stay in touch with the present moment,
our fears no longer hold us captive,
but instead guide us to develop
compassionate understanding
and meaningful action.